Revisit our range of Fortified Wines
Author: Jack Biddles
Date Posted: 1 July 2021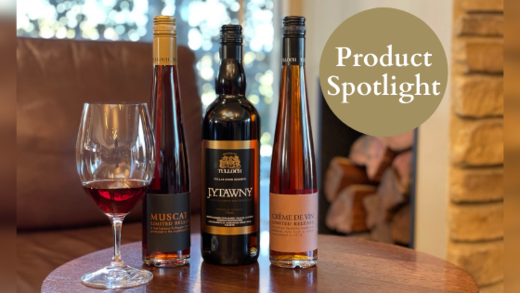 The cold, bitter nights of Winter call for two things – good company and a glass of something sticky and sweet. But often shopping for the right fortified wine can be a challenge. At Tulloch Wines, we offer three Fortified wines.
Cellar Door Release J.Y. Tawny NV
As our most renowned fortified, the J.Y. Tawny has a dark fruitcake nose with layers of vanillin oak and delicious mature characters adding complexity on the palate. Settling in with a wedge of cheddar and an open fire is the perfect paring combination for this delicious wine.
Limited Release Crème De Vin NV
A tribute to the wine of Maderia the Crème de Vin is a fortified Verdelho. Caramel and toffee, notes of oat and golden syrup on the nose. The Crème De Vin offers a rich and decadent palate with balanced acidity, caramel, honey, dried fruits, and a long lingering finish. Serve with ripe cheese or sticky toffee pudding.
Limited Release Rutherglen Muscat NV
Rutherglen in Victoria is home to some of the most well-known examples of fortified wine in the world with our Muscat being a prime example of this. The Limited Release Muscat delivers ripe raisins and sultanas on the nose with hints of brown sugar. Lovely and rich on the palate, notes of honey and oak, with a viscous mouthfeel and a long, sweet finish. This deliciously decant wine matches perfectly with a rich chocolate desert or as a night cap.
Fortified Gift Pack
Looking for Something Extra Special? Take a look at our Fortified Gift Pack. Available now as a great way to spoil someone special or celebrate a great achievement.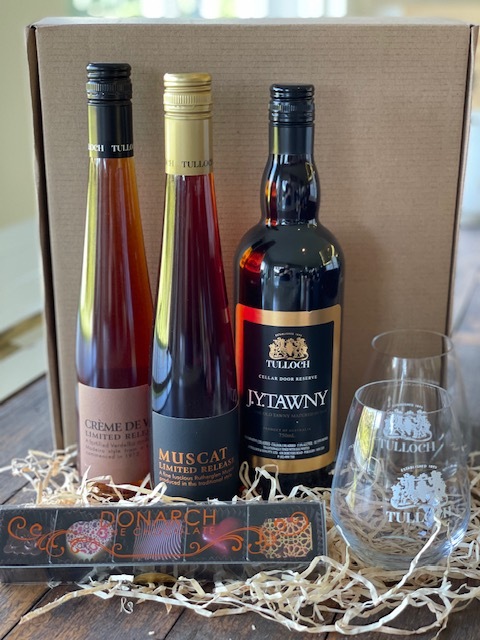 All our Fortified wines are available for sale and tasting at our Cellar Door and online with quick and easy delivery.