1895 Wine Club members favourite wines (and how they love to drink it)
Author: Brad Russ
Date Posted: 11 September 2023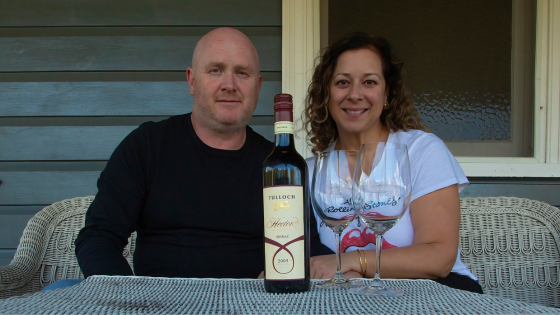 We've given you the rundown on what our team likes to drink and, more importantly, how they like to drink it. The great thing about Tulloch though, is that our wine loving community doesn't begin and end with each other, it extends to all our incredible Wine Club members, our Friends with Benefits, visitors to our cellar door, followers of our social media and our personal friends and family. With that, we thought, let's ask everyone! Today, we have our Wine Club members tell us their favourite glass, and how they made their last wine choice part of life's memorable moments.
Member: Christine
Favourite wine: EM Chardonnay
Loves to drink it… "on its own, with cheese or a big juicy steak. It is the benchmark for all our Chardonnays."
Oh, what a combo! While cheese is one of wine's greatest companions, we're swaying toward the juicy steak culinary pairing. The stone-fruit sweetness and creamy oak are perfect contenders for sipping with a melt-in-your-mouth medium rare cut of tenderloin, char-grilled vegetables and duck fat roasted potatoes.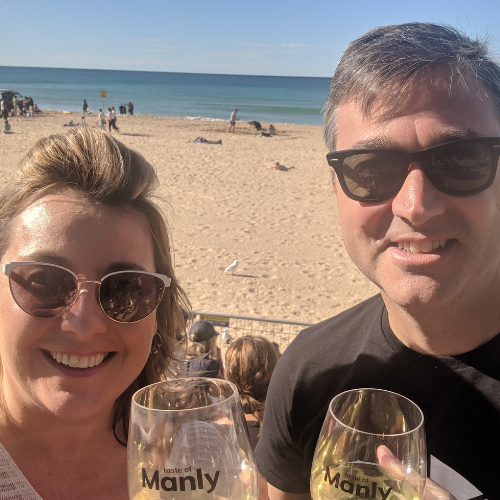 Members: Ken and Mel
Favourite wine: 2005 Hector
Loves to drink it… "On a 'school night', for special occasions. Hector 2005 is a bottle that will always hold special memories for us. We took a bottle with us to enjoy together at our wedding reception in Vanuatu and again when we returned to Vanuatu to celebrate our first year anniversary."
We honestly can't love this enough. This is the core of what makes wine so special to our lives. It's more than just a drink, it's what we use to commemorate, celebrate and cheer for good years. The 2005 is a truly special vintage, with aged characteristics of cherry spice and oak; it's a Hunter Shiraz classic. We can't think of a better way to mark your love story's milestones than drinking a wine that has its own story of longevity.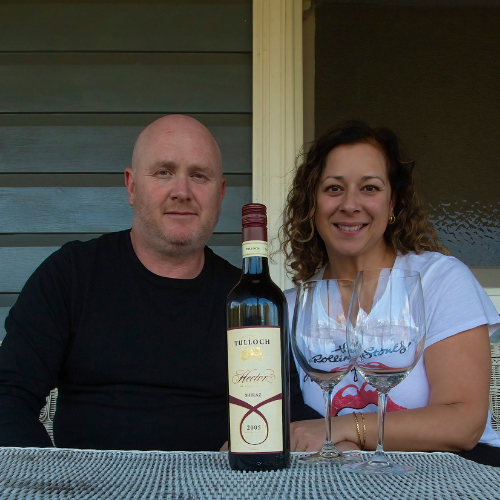 Member: Teague and Janet
Favourite wine: Cuvee
Loves to drink it… "For my birthday party! We had a Christmas in July theme starting with Cuvee, this is such a light and refreshing bubble. We paired it with baked Camembert and it was a great match as the acidity of the wine helped to balance the creaminess of the cheese."
Ok well we're really only going to add to this for continuity's sake because we couldn't have explained the experience of drinking Cuvee, with delightful cheese no less, to mark a memorable moment better than this. It's green apple and citrus pairs with the creamy cheese, each balancing yes, but also bringing out the best in their respective flavours.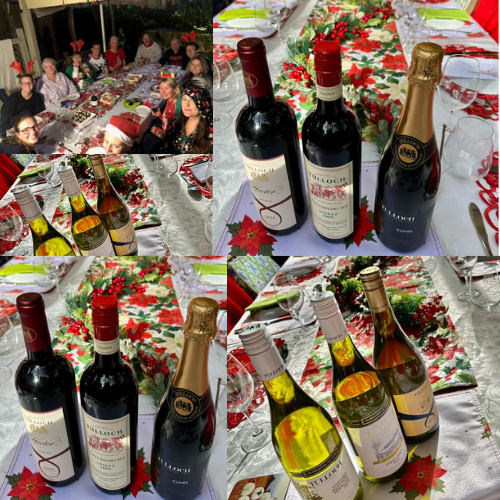 Join our 1985 Wine Club and savour these wines yourself! Enjoy the rewards, members-only benefits and priority pricing by signing up to the wine club today, or email wineclub@tullochwines.com for more information.