Tulloch Mistura
Author: Christina Tulloch
Date Posted: 3 February 2023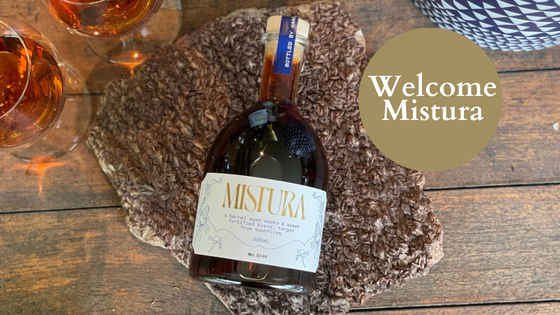 A special release barrel-aged smoky & sweet fortified blend, forged from bushfire-affected Verdelho. Mistura is the latest release under our innovative Misfits & Mates collection.
This fortified Verdelho was forged from the 2014 bushfires in the Upper Hunter Valley, which has instilled a smoky complexity to the already rich and luscious palate. Aged in barrels over the last 8 years, this special release is named Mistura, which is the Portuguese term for the word blend. The name acknowledges Portugal as the original home of the Verdelho grape variety.
Tasting Notes
REGION | Hunter Valley
VINTAGE | NV
COLOUR | Deep gold to bronze with copper tones
NOSE | Lifted notes of honey, butterscotch & light hints of caramel and dried fruitcake
PALATE | Rich sweetness balanced by the subtle smokiness leads to a generous, luscious mouthfeel and lingering finish
CELLAR | Enjoy now or cellar
FOOD MATCH | Hard cheeses, rich chocolate desserts or as a nightcap
TECHINCAL | 17.5% ABV
500mL
About Misfits & Mates
Mistura forms part of our Misfits & Mates collection that was introduced back in 2021 and over time has seen many innovative collaborations. The premise of Misfits & Mates is an intriguing project from Tulloch Wines bringing creative collaborations with complementary products from brands that we love, trust and enjoy. Sometimes the partnerships and products will directly relate back to the Tulloch brand or family – we call those 'Mates'. Other times the products and partnerships may not have a direct link to Tulloch – those we call 'Misfits'. Our promise is that all products, 'Misfits & Mates' will be carefully curated and tested and always sit comfortably alongside our own much loved Tulloch Wines. Unlike our other releases under Misfits & Mates, Mistura is proudly produced by Tulloch Wines.