The Tulloch team's favourite wines (and how they love to drink it): Part I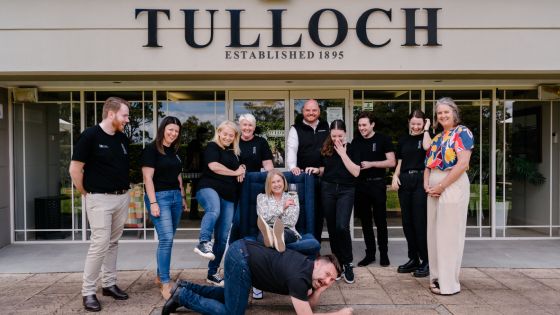 We were going to begin this blog by saying 'At Tulloch, we love wine…', but look, you know this. We've shared our mutual love of wines with you in so many memorable ways, from our Wine Club, to our Cellar Door and through our VIP events. Though we all are pretty notorious for loving a yarn with our patrons over tastings, choosing favourite varietals, what you might not know is the way we like to drink our wine. How people prefer to drink wine is almost as delightful as what kind of wine you choose. It is, after all, the company, food and environment wine is enjoyed and shared that turns a simple glass of wine into a lifelong core memory.
We asked our team to share the way they love to enjoy their favourite varietal…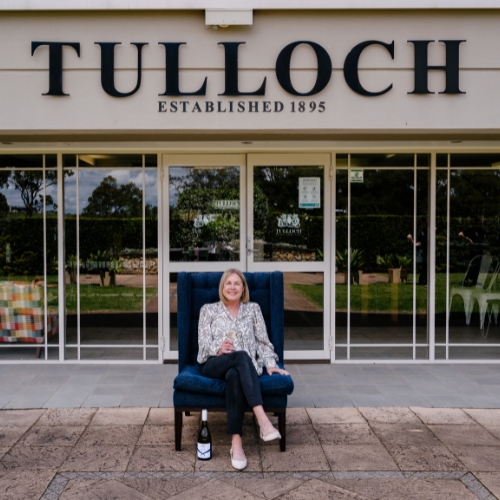 Christina, CEO
Favourite wine: EM Chardonnay
Loves to drink it… "By the bucketload when I have the chance, in the company of great friends and delicious food"
Makes sense! Our Limited Release EM Chardonnay is a Hunter Valley classic made only in exceptional vintages. The EM Chardonnay offers the perfect balance between acidity and creaminess influenced by the French oak. It is smooth, light and buttery, and while we suggest pairing it with roasted white meat, you really can drink it with anything. (We know Christina does!)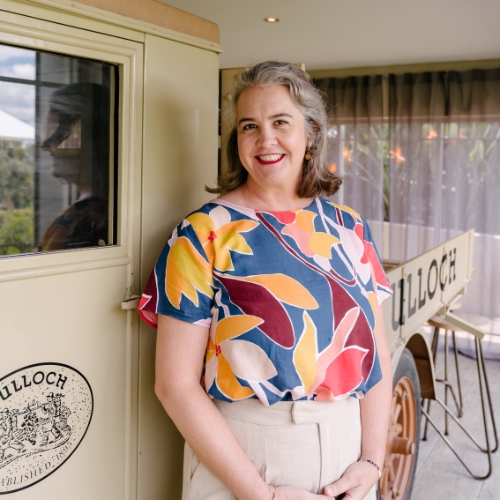 Justina, New Markets
Favourite wine: Chairman's Selection Shiraz
Loves to drink it… "Very much influenced by the seasons. As we move into the colder months my wine selection switches from white to red. With Chairman's Selection Shiraz, I like to use it in Coq au Vin and then pair it with the finished dish as well. Top tip: once the dish is finished and cooled, put it in the fridge and then reheat and serve the next night which allows the flavours to develop and soften."
Justina wins for most talented influencer of turning a dread for winter into a longing for it… Grab us a cosy, open fired corner, we're here for this. It's also another reason wine is such a big part of memorable moments in our lives; it's not just drinking it from a glass, it's also enjoying it in family recipes, shared with loved ones. It's the kind of memories you don't even know are special until nostalgia for grandma's winter stew washes over as you sip a Shiraz tasting at Tulloch's cellar door…
[Psst - here's a terrific Coq au Vin recipe if you want to try the Chairman's Selection Shiraz Justina-style]
Brad Russ, General Manager
Favourite wine: Hunter River White Semillon
Loves to drink it… "Ice cold, on the beach with a bucket of fresh prawns"
Ok, we'll just give you a minute to mentally move away from our winter scene… Ready? Summer only just left us, and there are a few more hot days in the back pocket of 2023. There are few greater pleasures than a chilled Semillon with fresh prawns. The buttery, salty flavour of prawns brings out the fresh, citrus zestiness of the Semillon. It makes Brad a big hit with his wife on date night suggestions, too.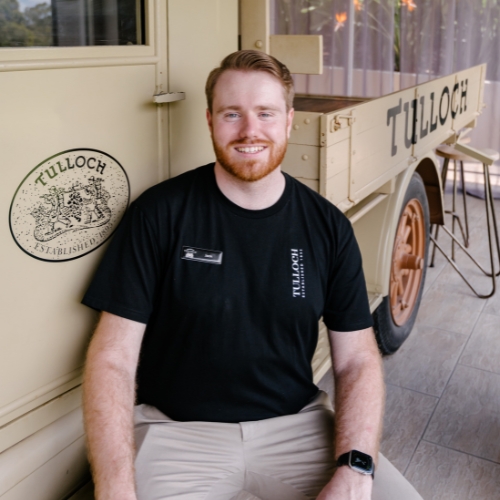 Jack Biddles, Marketing & Events
Favourite wine: Barbera
Loves to drink it… "Served with homemade spicy pepperoni pizza on a Friday evening"
Food is quite the theme! Is anyone surprised? No. But, it's the type of environment we individually enjoy food and wine that really speaks to the uniqueness of everyone's preferences. Wine can have a bit of an elite reputation, but it's just as special to enjoy it in the moments that make up our everyday lives; when a busy work day is over, and you're ready to relax at home, be with your family without the fanfare, just really amazing homemade pizza and wine that can be enjoyed cosied on the couch.
What's your favourite wine? And how do you like to drink it? Share wine, your way with our Instagram! @tullochwines