The best wines to gift for a wedding
Author: Jack Biddles
Date Posted: 23 October 2023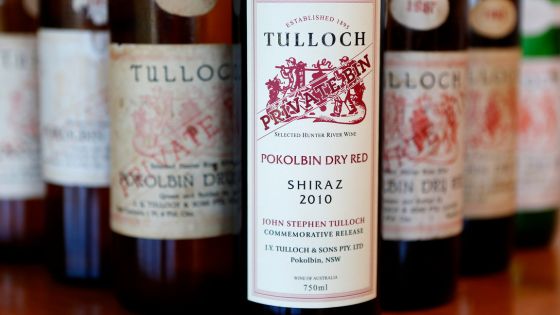 Wedding gifts are a funny thing… while, like most gifts, what you get hinges on the type of person the giftee is, it has the other component: the giftee choosing how you give the gift. On your birthday, you don't send someone a list of pre-chosen items for them to select on a registry (though, we aren't against this becoming a thing…), or set up a 'gift table' that is actually a box with a slit in the top that conveniently fits little else but an envelope of cash. However, what we have come to realise and adore, is that the one gift that crosses all predetermined method borders is a beautiful bottle of wine. Honestly, try it. There is no instance where the happy couple are handed their favourite heritage limited release and wished it was a gravy boat.
Selecting the best wines to give for the specific tastes and personalities of the wedded couple is the most thoughtful and appreciated gesture. Here are our top wine suggestions you can confidently gift at your next nuptial 'do.
Classic Couple
For couples who appreciate tradition and elegance, consider gifting a well-aged Shiraz. Shiraz has earned its classic wine reputation through centuries of cultivation and wide-spread popularity (yet a type of popularity that never made it a boring wine, perhaps due to the varietal having enough flavour complexity). It has a signature deep and rich flavour profile, often featuring dark fruits, black pepper, and hints of smokiness, making it a versatile companion for a wide range of dishes. The couple will be able to hold onto this one until their first anniversary, and fondly remember the thoughtful loved one who just knew they'd love a vintage Shiraz for that special moment.
Adventurous Couple
Opt for a unique wine like our crowd pleasing Verscato, which is a lighter, sparkling twist on the traditionally sweeter, still Moscato. With a aroma of violets and rose, it's basically made to be paired with 'wedding season'. But more than that, it's lower in alcohol though high in a unique and fun fruity freshness. It allows the adventure couple to cheers the night, without being at risk of any major hangover for their 5am honeymoon trek… which is how they found each other; no one else was up and out by choice at such an ungodly hour.
Foodie Couple
A versatile and food-friendly wine like our Sangiovese is an excellent choice. It pairs well with a wide range of dishes.
Sangiovese has this kind of non-offensive reputation. There are very few people who would say no to a glass, yet it also has a place of being people's real favourite (not what they say their favourite is. Like when we say our favourite book is Ulysses but it's actually watching The Office from the start again). For foodies, it's ideal. It has bright red fruit notes, delicate tannins and subtle earthiness, which means it never overpowers dishes, but does an incredible job of enhancing a wide range of them.
From delicate poultry to mushroom risottos and even heartier dishes like roasted lamb or pork, its moderate body and balanced acidity allow it to complement flavours, while its silkiness works with a lot of food textures. A foodie couple is going to love that you thought of their joint love of food on their day of love, and love you all the more for it.
Romantic Couple
A beautiful bottle of Rosé is hard to bypass when you're looking for wine's incarnation of romance. The delicate shade and flavours gives the romantic couple a varietal to meet both their tastes, and if you want to lean into pop culture's version of romance, pink is really its signature shade.
The harmonious blend of red fruit flavours, floral notes, and a crisp, refreshing finish mean it can be sipped on its own or paired with a variety of dishes, especially spring and summer-inspired foods. Rosé elevates the atmosphere, making it perfect for celebrating these special moments.
Remember, though, the thought and effort you put into selecting the wine is what truly matters. Personalise your choice to match the couple's tastes and interests, and they'll never forget how it made them feel.