Spotlight on Semillon – 2022 Vintage
Author: Christina Tulloch
Date Posted: 17 August 2022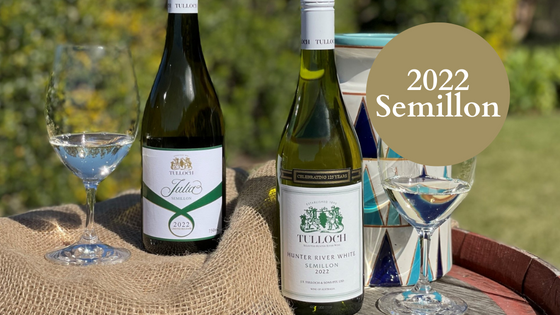 Where is it from?
Semillon's origins are in the Bordeaux wine region in France. It was part of the original plantings in the Hunter Valley sometime during the 1830's and so is one of the most well-known varieties coming from the Hunter.
How is it made?
Traditionally Hunter Valley Semillon is picked early in the season, around mid to late January. Production very rarely involves time in oak rather it is fermented and stored in cold stainless-steel tanks to preserve fresh fruit flavours. Alcohol rarely exceeds 11.5%.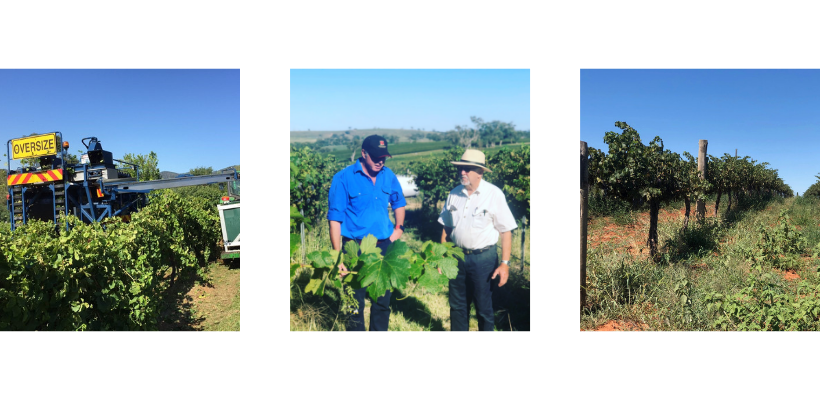 What does it taste like?
As a young wine Semillon is a crisp, dry white with a light mouthfeel. Aromas of lemon and lime with hints of tropical fruit lead into a dry palate with flavours of citrus zest and sometimes lemongrass.
What food does it go with?
Young Semillon can be paired very well with fresh seafood from shellfish and oysters to light canapes and sashimi. Most things delicate and light on the palate will go well with Semillon.
How do our Semillon's compare?
Hunter River White Semillon 2022
This label goes back many years to a time when the word Semillon would not be put on the label, during the 1950's, 60's and 70's. In those days Hunter Semillon was called Pokolbin Riesling, mainly as a marketing ploy because nobody knew what Semillon was, but Riesling was quite famous. So as part of the Heritage Range of Tulloch Wines the HRW is part of the story of a classic variety and label that make up our heritage.
Displaying typical varietal characters of fresh citrus balanced by a fine acid finish offering the pallet a light mouthfeel.
Limited Release Julia Semillon 2022
First released in 2004 this wine comes from a vineyard on the Tulloch Cellar Door property named after Jay's wife Julia Tulloch. The wine is our premium Semillon and is only made when the quality satisfies our highest expectations in any given year. The Julia vineyard at the Pokolbin foothills was planted in 1988 and is only 1.5 acres, ensuring production never exceeds 350 cases per year.
The Julia Semillon has a more concentrated character of zesty citrus that will last well into its second decade.