How to choose the perfect wine gift
Author: Brad Russ
Date Posted: 16 December 2022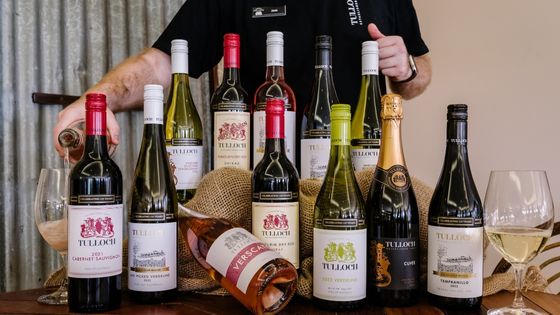 The festive season is a fun and joyous time, but it can also be a bit stressful when you're trying to find the right gifts for all your loved ones. Everyone has different tastes and wants, and racing around the packed stores or frantically searching through tabs and adding to (then abandoning) cart online. So, opt for the gift that pleases the crowd but is personalised and thoughtful: the perfect drop. Here's how to choose the right wine gift for the special people in your life.
Consider the preferences of the person you are giving your wine gift to
The wonderful thing about wine is that the experience of it can be so personal, yet it is best shared with others. In a sense when you give a bottle of wine you are letting the person know you have thought about them, and want to share in something that they love. With that, try to think of what you know about them to make your choice. When do they like to drink wine? What are their taste preferences? This can be as simple as them liking red, white or sparkling, or as complex as knowing the notes they prefer and if they like lighter wine like our popular Tulloch Verdelho, or something more full bodied like our Chairman's Selection Shiraz. Of course, their preferences can change with how they'll enjoy it.
Note how the wine will be enjoyed
Heading to a holiday dinner party will have a different vibe to a Sunday afternoon get-together or family gathering, so it's best to read the room and work out your wine choice from there. Will your gift likely be served at the party you're attending? Or is your host someone who will want to hold onto a bottle to open later? If the former, a dinner party (particularly with festive feast dishes; hearty roasts and root vegetables) will call for a full-bodied red such as the Limited Edition Cabernet Sauvignon, while a casual summer soiree will be a lighter affair better suited to something like a Prosecco or our very popular Verscato.
How special the person is to you
If you're giving a beautiful bottle of wine, we're assuming you care for the person you're giving it to. But, some people have a particularly special place in your life that you want to adequately show in the kinf od wine you choose. While a lovely bottle of Limited Release E.M. Chardonnay will be perfect for a gift to your boss, your child's teacher (you know they need it...), something with a litle more meaning like our vintage Limited Release Hector Shiraz 2018 gives them a truly special experience. Particularly for this time of year, the red cherry spice and oak is the perfect pairing to Christmas festivities.
For a quick cheat sheet on wine choices to giftees, here's what we suggest:
Your best friend - Tulloch Prosecco or Tulloch Verscato
Your partner - Limited Release Julia Semillon or Private Bin Pokolbin Dry Red Shiraz
Your parent-in-law - Vineyard Selection Verdelho or Tulloch Cellar Door Release Sangiovese
Secret Santa - The Boss Red