Tulloch collaborate with Archie Rose Distillery
Author: Christina Tulloch
Date Posted: 26 February 2020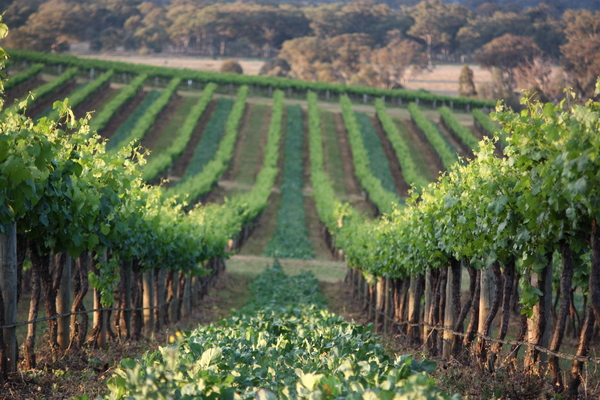 Following the recent tough vintage in the Hunter Valley, which has seen up to 80% of fruit written off due to smoke taint from nearby bushfires, Archie Rose Distilling Co. has come together with Tulloch Wines and First Creek Wines to trial a spirit that showcases fruit from eight of Pokolbin's smaller grape growers.
Archie Rose will experiment with wine made from 50+ tonnes of shiraz and cabernet sauvignon grapes with the view to making a brandy and potentially other spirits – the brainchild of master distiller Dave Withers and senior distiller Trynt Xavier from the Archie Rose production team, along with Christina Tulloch, CEO of Tulloch Wines and President of the Hunter Valley Wine & Tourism Association and Liz Silkman, Chief Winemaker at First Creek Wines, where the grapes have been crushed and will be made into wine before being delivered to Archie Rose for production.
Smoke taint is a reasonably new and inexact body of science, with many factors at play including proximity to the fire, elevation, variety and days in smoke contact. In already challenging drought conditions, the Hunter Valley faces a 24% reduction in tonnage of grapes grown in 2020 – now compounded by smoke taint, bringing the estimated crop loss to 80-90% for the year.
"This has created a bleak picture for Hunter wine producers this year with the potential for long term economic and agricultural damage to the oldest wine region in Australia and the second most visited NSW destination outside of Sydney," says Tulloch. "We're all feeling the effects, particularly smaller grape growers who will end up with very little vintage income this year."
With a strong ethos around supporting local producers and growers, a penchant for innovative collaborations, along with team members whose families have been directly impacted by the Hunter Valley harvest write-off, Archie Rose is excited to be testing the smoke tainted wine.
"We're very invested in local sourcing and innovation," says Archie Rose Master Distiller, Dave Withers. "So when we heard about Hunter Valley growers only two hours up the road taking a hit to crop write-off we immediately began looking at how we could help them. We're really looking forward to seeing how the smoke taint plays into a 2020 brandy and potentially other spirits."
Archie Rose will reveal more plans for how they will be using the smoke-tainted wine over coming months. "We plan on reaching out to our industry mates to help bring this product to life", says Archie Rose Founder, Will Edwards, "with the view to creating something outstanding that demonstrates the very best in Australian spirits collaboration."
"First Creek Wines is really excited to be part of this great initiative," says Chief Winemaker, Liz Silkman. "To help growers in some small way has given us at the winery a lift and something positive to put our energy into after such a tough start to the year and less than ideal vintage."
"This collaboration with Archie Rose is not only a wonderful thing for the growers of the Hunter region who have been hit with the triple threat of drought, bushfires and smoke, but also a fantastic example of innovative and talented people pushing the boundaries in their fields," says Tulloch. "We are really proud to be a part of helping bring this project together and we can't wait to see what the team at Archie Rose can do with some smoke tainted fruit and their pioneering spirit."