Welcome to our new website and Wine, Your Way explained
Author: Christina Tulloch
Date Posted: 27 February 2020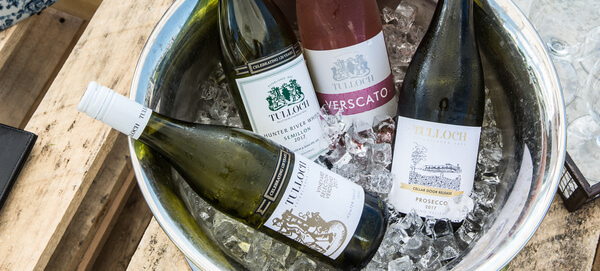 Welcome to our new look website where our guiding philosophy of Wine,Your Way will come to life, putting you our wine friends at the heart of everything we do. We hope you enjoy the new look and find the site easy to navigate and simple to use. Of course, we welcome your feedback, so please feel free to drop us a line and let us know what you think and how we can improve.
As with all things worth doing, they don't always come easily, so please be patient with us while we do our best to iron out any glitches, we hope to keep interruptions or inconveniences to a minimum as we transition.
Christina Tulloch - CEO & the Tulloch Team (with a very special shout out to Brad and Brady who have worked tirelessly to bring our beautiful new site to life!)
Wine, Your Way explained
At Tulloch, we believe if we make you happy, you'll keep coming back and tell your friends and that's why we want to make your individual wine journey about creating great experiences and bringing people together to eat, drink, celebrate and enjoy.
We believe wine should be fun, something to be enjoyed - rather than spoken about. We want to reclaim the conversation and throw out the intimidating and exclusive narrative that is so often used to describe wine and ask you, what kind of wine experince do you want?
So what does this actually mean for you and why do you need to get on board the Wine, Your Way train?
Put simply, it means we create and deliver customised and flexible wine journeys tailored to the individual, to ensure everyone loves the wine they're with. Then we deliver it to your door and ensure you get the friendliest and very best customer service throughout the process. We invite you to join us at cool wine events and be part of our fun wine community, we listen to your feedback and we act on it, we treat you like part of the family and we are at your service ... always.
At Tulloch we are confident we have a wine or a wine experience for everyone, no matter your level of wine knowledge, your palate, your confidence to experiment, or your budget.
Wine, Your Way is an experience beyond just a bottle of wine, it's about creating your better life of wine, food, family and friends.
Tell us your wine story, or your favourite way to enjoy wine, our community of wine lovers also love to share.