Christmas Catalogue 2021
Author: Brad Russ
Date Posted: 19 October 2021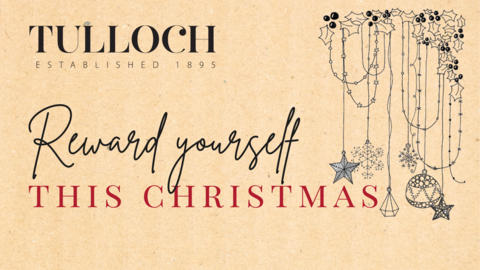 Enjoy the festive season with these exciting gift ideas from Tulloch. Great for your family, friends or even yourself; it's time to celebrate!
This Christmas we have created some amazing selections that come with some even better savings! From our Christmas Hits dozen to our beautiful Robert Gordon gift hampers with BONUS Indian Apple Chutney (made by Julie Tulloch herself), to New Year Celebration Dozens and a collaboration with our friends at LOVESHAK and SOFI, we think you will find it hard to choose only one.
Each order that totals $250 or more (from products in this catalogue only) will receive a BONUS 1.5L Magnum of our super popular Tulloch Cuvee valued at $66. In my opinion there is only one thing better than a bottle of Tulloch Cuvee and that is a BIG bottle of Tulloch Cuvee.....
ORDER BEFORE MONDAY DECEMBER 6, 2021
It is anticipated this year the volume of deliveries by Santa's helpers at Australia Post and Fastway will be high, so to avoid disappointment, order before Monday December 6, for pre-Christmas delivery.
On behalf of the Tulloch Team and Tulloch Family, we would like to wish you and your family a very Merry Christmas and a prosperous New Year. We are all wishing for a very different 2022 to the year we've had.
Stay safe, be kind, and reward yourself..... you know you deserve it!
Kind Regards & Merry Christmas,
Team Tulloch