2019 Private Bin Pokolbin Dry Red | James Tulloch Commemorative Release
Author: J.Y. (Jay) Tulloch
Date Posted: 14 March 2021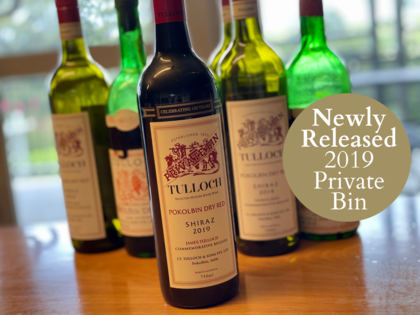 Our Private Bin Pokolbin Dry Red Shiraz is only made in exceptional years and commemorates someone who has contributed to the rich history of the Tulloch wine dynasty. In our 2019 vintage, we commemorate James Tulloch.
James Tulloch (Jim) born in 1899, was the third eldest of John Younie Tulloch's five sons. As was the custom of JY's sons, James was given the task of developing the Fordwich vineyards in the Hunter Valley.
These vineyard blocks had been purchased from the Department of Lands as the soldier settlers from the Great War were unsuccessful in developing viable vineyards.
James, however, was very successful in his endeavours and created a large vineyard producing award winning wines, including the much-acclaimed Tulloch Verdelho.
The year of James' death is unknown, but he had three sons and one daughter.
- J.Y. (Jay) Tulloch